Finally getting around to matching up the Century Airwolf fus and the Hirobo Sceadu Evo 50.
First trial fit of mechanics to fuselage to mark for mounting points. Vario Strobe kit fitted (one top, one bottom)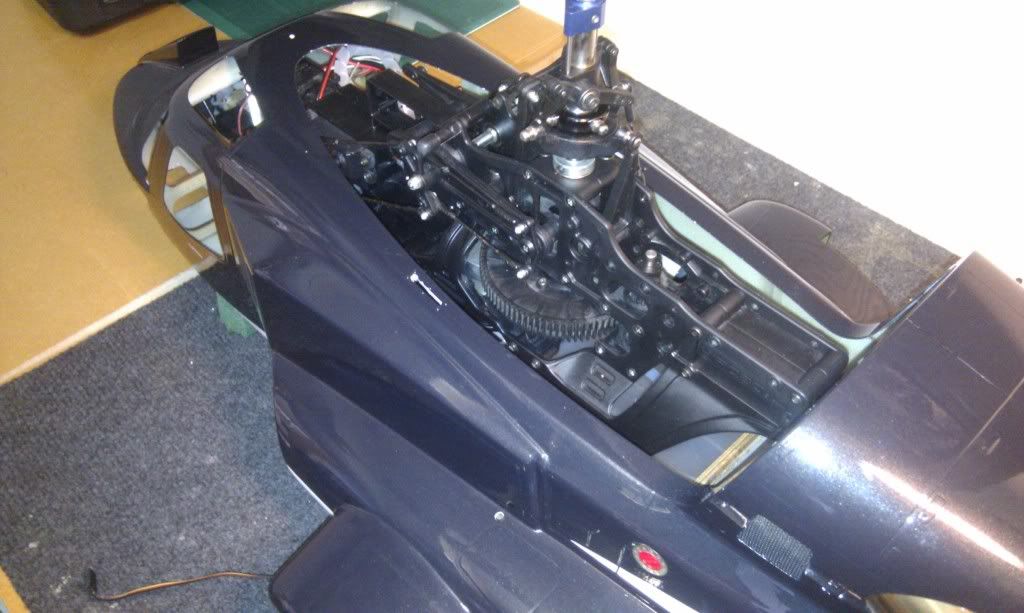 Mechanics mounted onto supplied hardwood supports and bolted to fus. Cooling vent cut for the OS50 Hyper. Century scale Muffler fitted (cheers Ian)
Trial fit of top hatch to mark for swash plate cutouts. Front screen mounting holes drilled. Retracts fitted. You can see the nifty little Turnigy unit in the front side window that syncronises all three retracts.
10 minutes of carefull Dremel use later: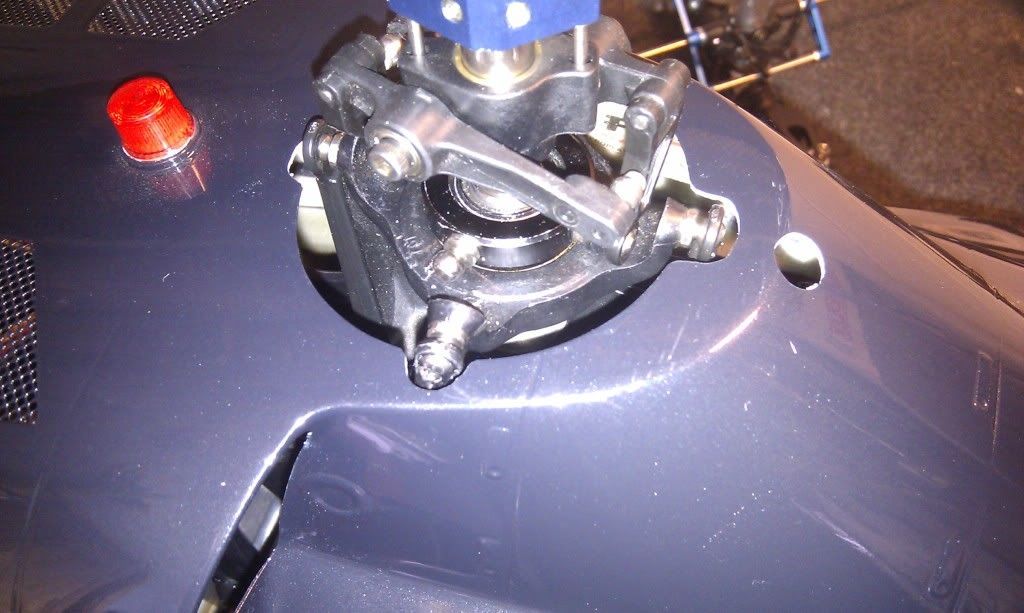 That's as far as I've got so far. Bank holiday weekend and a trip to the Nats for some bits and she'll be done! More pics to come....
Ian.